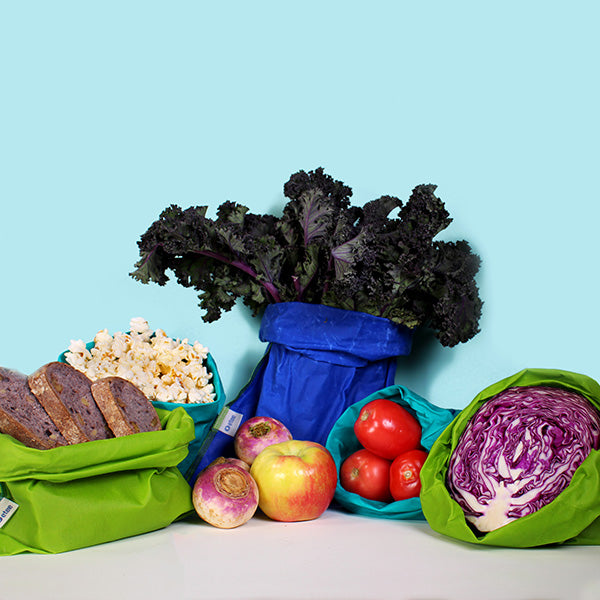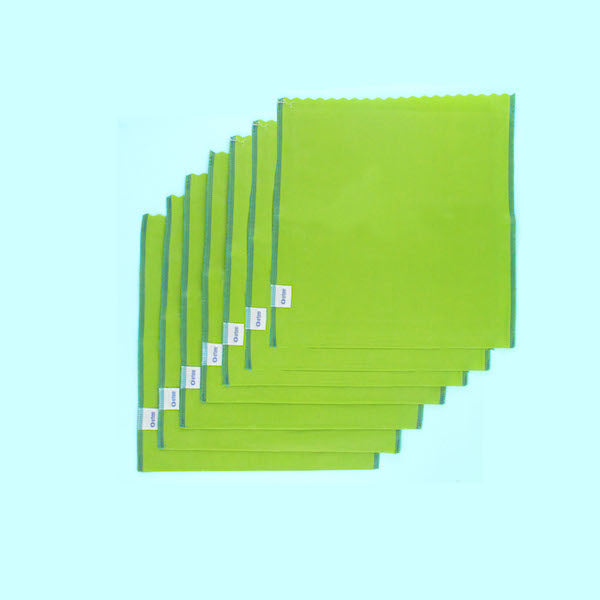 Member Price


$52.05 USD
MSRP $86.75 USD
Organic Beeswax Reusable Food Bags
High quality!
Love these. Just wish hubby wouldn't wash them in hot water... duh! The only drawback is when a food item gets moldy - it's really tough to get the mold off the beeswax without hot water, so essentially the wrap is trash at that point. Yeah, I know - eat it sooner. Sometimes stuff just gets lost in there! ;)
Beeswax Food Bags
I love these more than the beeswax re-useable wraps. Convenient with a better seal, fresher food inside.
Reusuable bags
I appreciate these bags that hold the food fresh longer than just plastic bags, are easier to clean afterwards and then to reuse over and over again.
Thanks
Awesome
Food stays fresh. So great to not use ziplocks. Highly recommend them!!!
Gift
You keep asking for a review, but I can't really give one because it was a Christmas gift and I don't know how they liked it. They probably haven't used it much yet.
⭐️⭐️⭐️⭐️⭐️
"These bags are terrific! They're perfect for all fresh produce." -E.C.
Your Food Doesn't Want to be Plastic-Bagged
Give your food the organic, reusable (for up to a year or more) experience that it's been waiting for. Tucking your kale into an organic waxed cotton food bag allows it to rest easy in the fridge until you need it next.  And rest assured that when you're done with these, they'll decompose - how do we know this?  There isn't a drop of plastic in them, not even the thread (which is typically a petroleum based polyester) is plastic!
Dimensions:

Small Teal Bag (8.5" x 10.5" x 10") - Great for mushrooms, popcorn & chips, baked goods, tomatoes, citrus fruit
Medium Green Bag (9.5" x 12.5" x 11" ) - Great for medium sized produce such as cucumbers, grapes, herbs, fruit and potatoes.
Large Blue Bag (10.5"x 14.5" x 12.5") - Great for leafy greens, cut melons,  bread, broccoli and cauliflower
Plastic Free Club Means Added Value | We don't want cost to get in the way of getting plastic out of your home, so we offer 40% discount off our regular pricing.  Need some reusable food wraps for those groceries? Look no further, as our original organic beeswax food wraps will do the trick ;).
Handmade in the Toronto area, so you can trust that not only are our employees fairly treated, they're also known to bust out some mean karaoke tunes when they're done their day.
90 Day Money Back Guarantee
Bag them, use them, if you don't love them - let us know and we'll provide a full and prompt refund.
How to Wash and Re(Use)
Simply place your food in the bag, warm the top of the baggie while rolling down with your hands, press and seal!  To wash, fill bag with cool water and using our plastic-free dish soap (or a gentle ethanol free dish soap),  give the bag a gentle scrub with your hands, a dish cloth or one of our plastic free luffa scrubs (coming this July). 
INGREDIENTS
These bags are made of certified organic cotton, waxed in organic beeswax, tree resin, a bit of soy wax, organic jojoba oil and organic cinnamon & clove essential oils, then sewn using cotton thread (rather than the all too common polyester thread that never biodegrades!).
Every use
Every time I use one of these products I DON'T use a plastic bag or wrap. Besides that, they keep food better than anything I've ever used. They're perfect and I'll never go back to disposable.
Wow!!
Just put a bunch of washed and torn up Swiss chard from my garden into the largest size bag for salads. Lots of space in there and the bag was very easy to close tightly. Some of these wraps are not as sticky as others and I'd say this one had the perfect amount of stickiness. Can't wait to use the other bags and wraps from this company!!