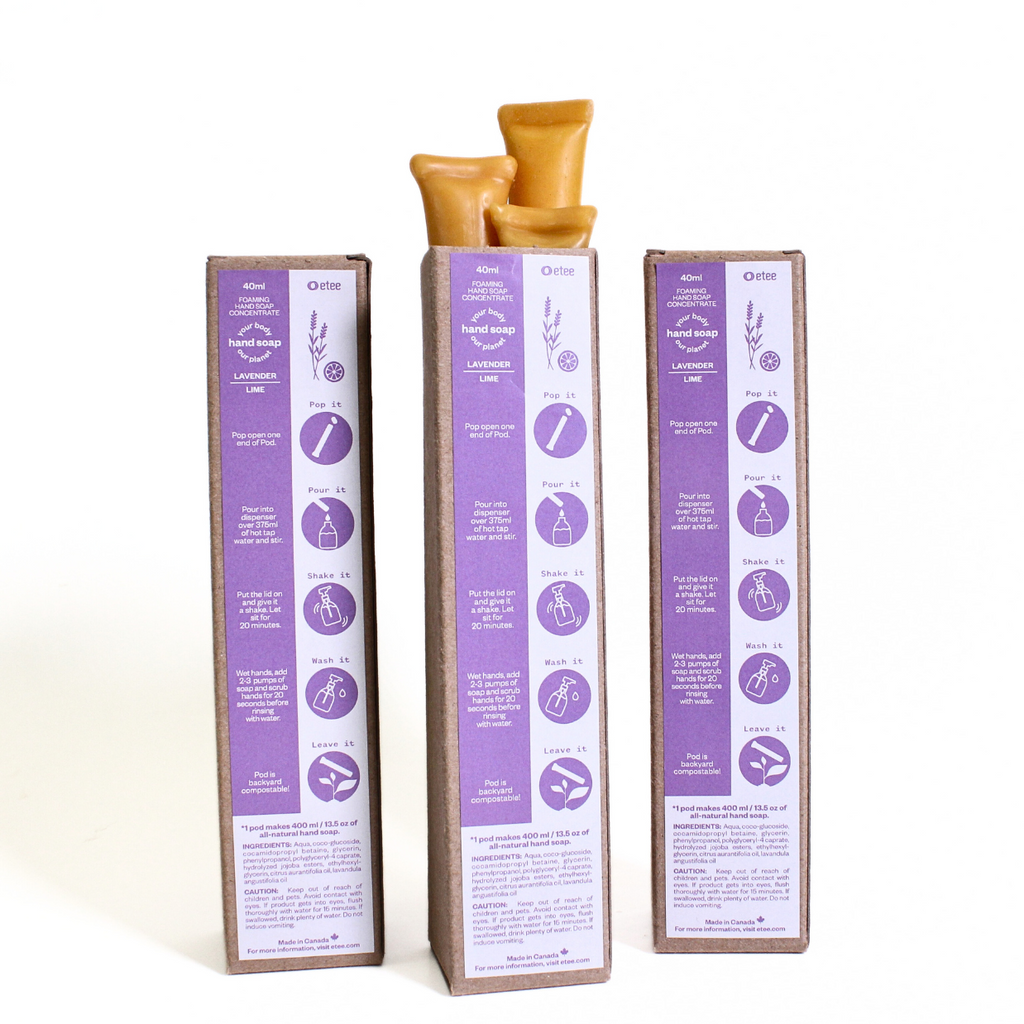 Member Price


$18.00 USD
MSRP $0.00 USD
Lavender Lime Foaming Hand Soap Concentrate
Nice and foamy and does the job
We now have this in all our bathrooms. It foams well, smells nice and seems to take care of messy hands just fine
Love it!
I love the lavender lime foaming hand soap! It smells so good and foams up really nicely. Plus, it leaves my hands feeling clean and smelling great.
Lavender fields forever...
This soap has a wonderful smell of lavender (my nose doesn't detect the lime - but that's ok for me). The only request would for it to be a little more moisturizing.
Awesome… with the right pump
Great, foamy, nice scented soap. You need the right pump though and it'll be so funny and surprisedly good.
Lavender Lime Foaming Hand Soap Concentrate
YOUR FOAMING HAND SOAP | OUR PLANET
Our foaming hand soap cleans, hydrates, and smells FANTASTIC. It performs as well as the leading foaming soaps, but without the Plastic. Plastic consumption has skyrocketed since COVID. Let's be leaders by showing that it's possible to stay clean AND green.
Each soap pod makes 400 ml / 13.5 oz of Foaming Hand Soap.
What's Inside?
Ass kicking clean that won't dry your hands out

100% Plant Based Ingredients

Compostable Pod

Soothing blend of Lavender & Lime
What's Not Inside?
Animal Testing

Sulphates, Parabens & harsh chemicals

PLASTIC OF ANY KIND!
HOW TO MAKE YOUR PLASTIC FREE HAND SOAP
Simply fill a dispenser or jar (with a foaming pump top) with 375 ml (12.5 oz) of water. Rip open your pod of foaming hand soap concentrate over the jar and squeeze the soap into the water. Stir the mixture, cover with a lid or cap and give the dispenser a good shake. Let it sit for an hour before first use. Dispose the pod in the compost or garbage (rest assured it'll biodegrade in either). Squirt some soap into your hands and clean those hands like a pro. 
INGREDIENTS: Aqua, Coco-Glucoside, Cocamidopropyl Betaine, Glycerin, Phenylpropanol, Polyglyceryl-4 Caprate, Hydrolyzed Jojoba Esters, Ethylhexylglycerin, Citrus Aurantifolia Oil, Lavandula Angustifolia Oil