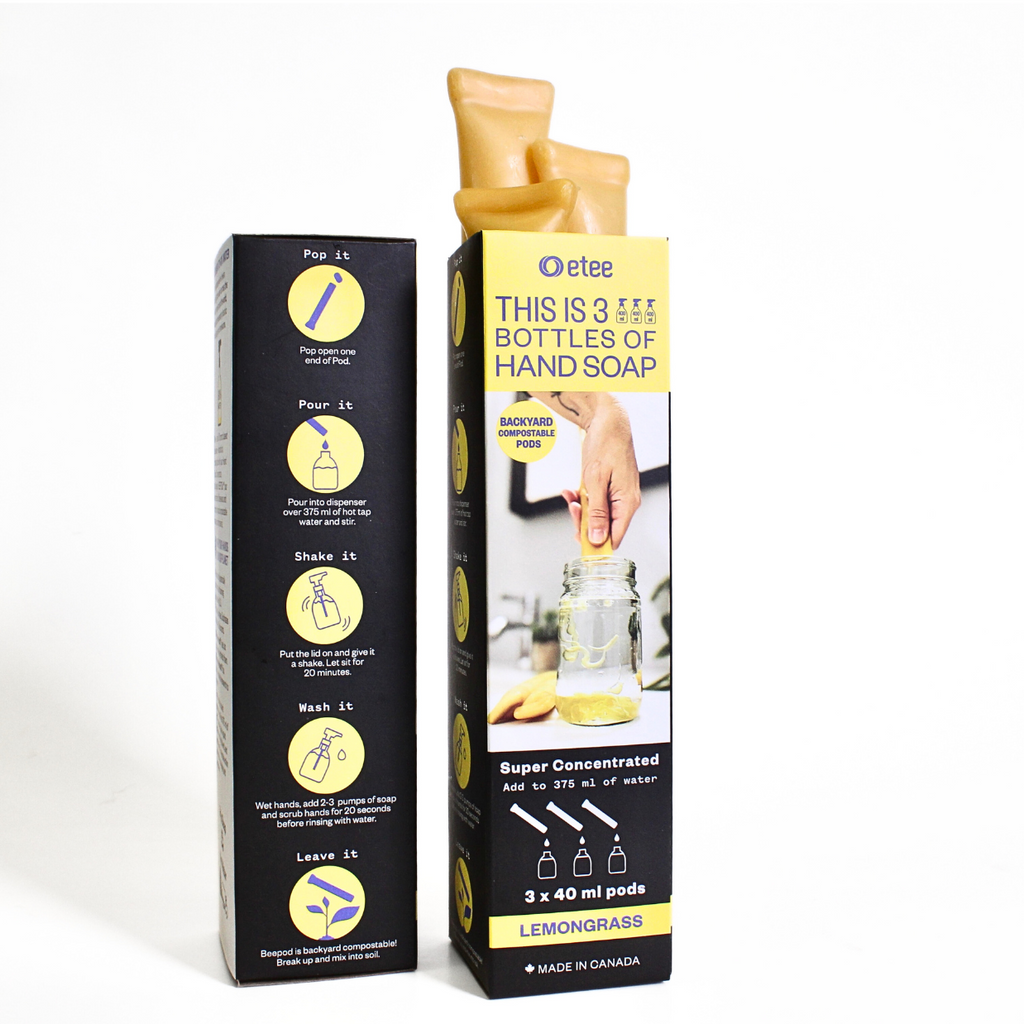 Member Price


$19.00 USD
MSRP $0.00 USD
Lemongrass Liquid Hand Soap Concentrate
Lemongrass Liquid Hand Soap Concentrate
Lemongrass Liquid Hand Soap Concentrate
Great smell, great clean, hard to mix
I really like this soap, but I find that no matter how well I think I have mixed it, it always settles. We need to shake it up every time we use it in order to keep it mixed.
Thank you for your feedback Emily. A couple tricks you may try. Mixing with hot water seems to work for me. Some of our customers swear by this and also using a whisk to make sure it combines really well.
Gentle and effective
I wash my hands a lot. This soap doesn't dry them but leaves them feeling clean. The scent is mild and pleasant.
I love this soap
I have been using this soap for over a year and I love it! It doesn't dry out my hands and is very easy to use. I did have issues with the packaging as one of the pods would melt during delivery, but I'd still use whatever was left. This deter me from ordering again as I loved the soap. But now the soaps come in a cardboard box, which helps with the wax pods. Etee is always finding ways to improve their products and that's why I love them.
STAY CLEAN & GREEN
"Washing your hands thoroughly with soap is more effective than using hand sanitizer." (The New York Times, March 11, 2020)
Why is normal soap more effective against viruses than hand sanitizers? 
The weakest part of Coronavirus - and most other viruses - is it's fatty lipid bilayer. "Soap dissolves the fat membrane and the virus falls apart like a house of cards and dies – or rather, we should say it becomes inactive as viruses aren't really alive." (Pall Thordarson - a professor of chemistry at the University of New South Wales, Sydney, published in the Guardian UK)
YOUR HAND SOAP | OUR PLANET
Sit back and wash your hands with confidence while our lemongrass scented hand soap concentrate eliminates germs and calms your mind.
This latest addition to etee's wax pod line of soap concentrates contains only four plant-based extracts and essential oils to help you say goodbye to germs and dirt - naturally and effectively - the better way. 

Each biodegradable pod holds our all-natural, bio-based concentrated Hand Soap + pure essential oils and is made with 100% plant-based ingredients. Free from Sulphates, SLS, Phthalates, Sulphites, Synthetics, Colourants or Fragrance.
Each soap pod makes 400 ml / 13.5 oz of Hand Soap.
HOW TO MAKE YOUR PLASTIC FREE HAND SOAP
Simply fill a dispenser or jar with 375 ml (12.5 oz) of water. Rip open your pod of concentrated soap over the jar and squeeze the soap into the water. Stir the mixture, cover with a lid or cap and give the dispenser a good shake. Let it sit for an hour before first use. Dispose the pod in the compost or garbage (rest assured it'll biodegrade in either). Squirt some soap into your hands and clean those hands like a pro. 
INGREDIENTS
Alcohol ethoxylate (botanical cleaning agent), polyglucoside (botanical cleaning agent), amine oxide (botanical cleaning agent), hydroxyethylcellulose (botanical viscosity modifier), etee proprietary essential oil synergy.