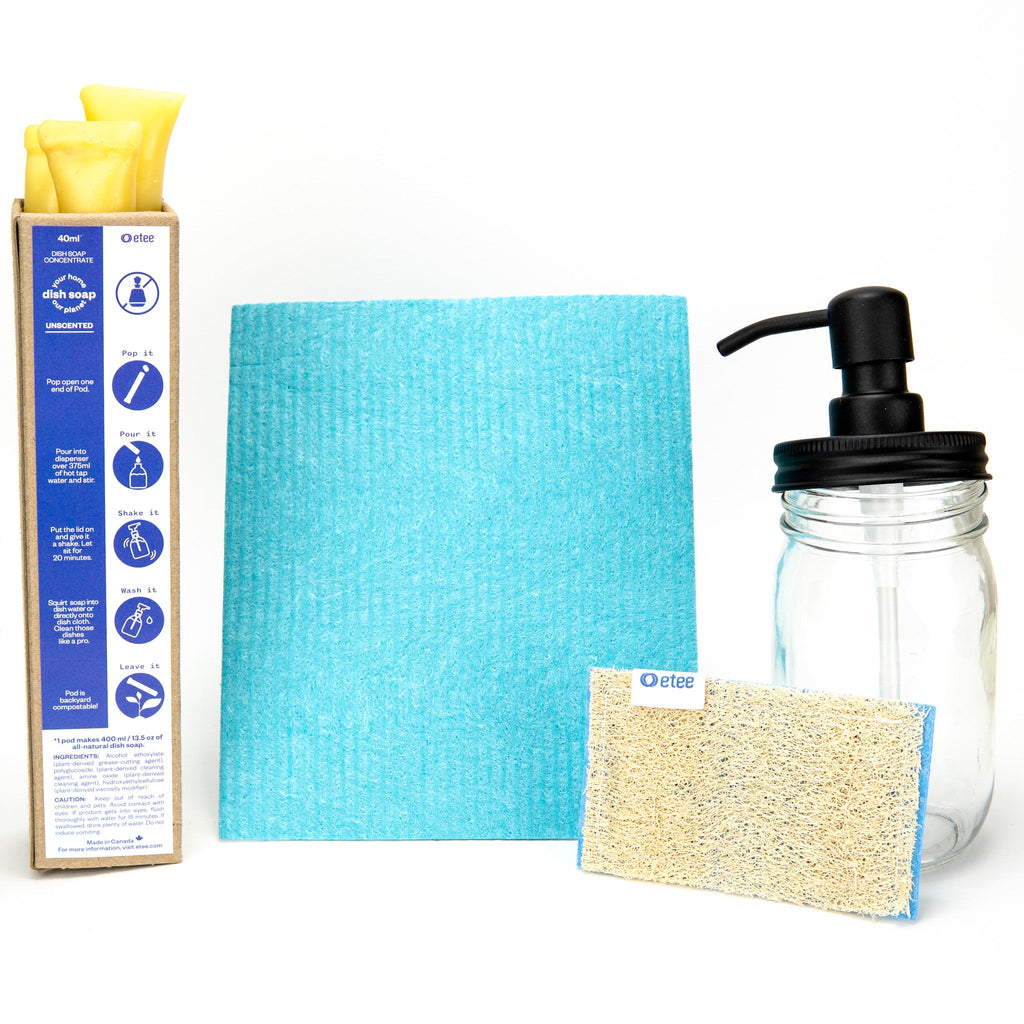 Member Price


$35.20 USD
MSRP $0.00 USD
Unscented Dishwashing Kit
YOUR DISHES | OUR PLANET
Think that plastic-free dish washing is impossible? Think again! etee's  got you covered with this ultimate Unscented Dishwashing Kit!
To keep your ongoing dish washing mission completely sorted this kit includes: 
3 Pods: 1 etee cellulose cloth, 1 loofie scrubber, one pump top dispenser and 3 unscented dishwashing pods. 
6 Pods: 2 etee cellulose cloths, 2 loofie scrubbers, one pump top dispenser and 6 unscented dishwashing pods. 
9 Pods: 3 etee cellulose cloths, 3 loofie scrubbers, one pump top dispenser and 9 unscented dishwashing pods. 
The etee cellulose cloth is 100% natural and made of wood & cotton cellulose. Our Loofie Scrubber (affectionately known as our "loofie") is a combination of the gentle scrubbing power of the fibrous loofah plant and the spongy cellulose-cotton cleaning cloth, which makes for reusable & biodegradable dish cleaning with absolutely no plastic. Our Dispenser is a 16 oz glass mason jar with a black pump top (with a plastic straw - this pump has the least plastic that we could source and is offered only due to popular demand). The wax-based pod makes 400ml /13.5oz of our plant-based liquid dish soap concentrate - all of which is completely biodegradable.  Packaged in our one of a kind, backyard compostable Beepods (tm)!

INGREDIENTS: Water, Coco-Glucoside, Cocamidopropyl Betaine, Glycerine, Polyglyceryl-4 Caprate, Hydrolyzed Jojoba Esters, Lavandula Angustifolia , Citrus Aurantifolia (Lime) Oil.