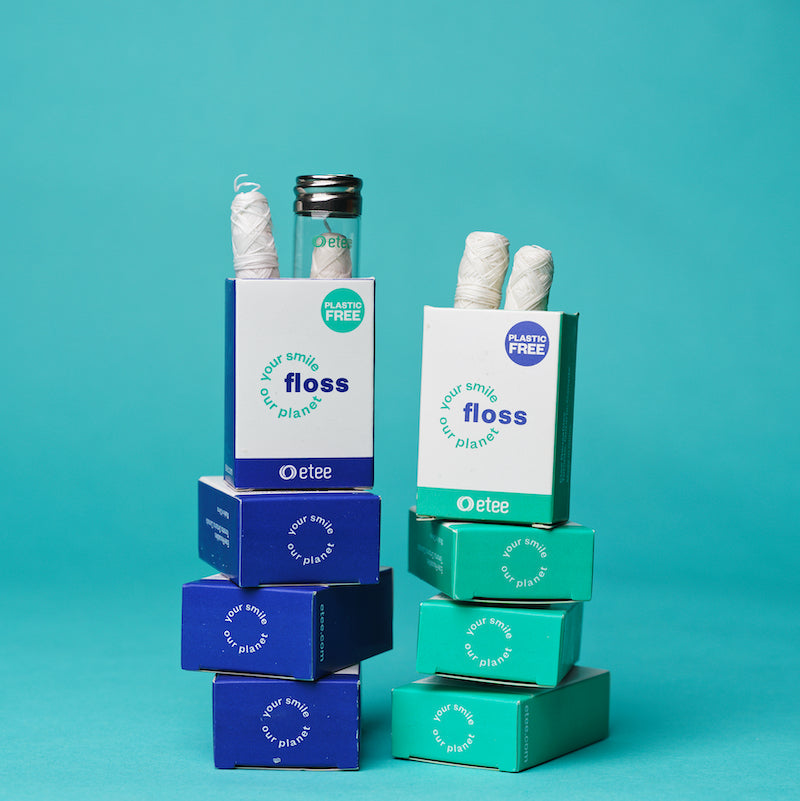 Member Price


$17.60 USD
MSRP $0.00 USD
Gently Minted Waxed Silk Dental Floss
STILL waiting for the floss refills
It's been forever and still waiting for the refills. Willing to buy another glass dispenser, but you don't even have that. What's the point if you can't get refills? Still waiting….
Hi Kerie,
Thank you for your patience and ongoing support! We have a large shipment coming in any day now. I set myself a reminder to notify you when the floss is back in stock :)
Edit to add:
Hi Kerie! I just sent you an email with a direct link to the floss refills, they're back in stock! Thank you for being so patient with us :)
-Ashley
No more refills only?
Love this floss and the glass container (no plastic! woohoo!) Does ETEE no longer sell just the refills? I don't need more glass containers, which means we're back to unnecessary waste. Reducing waste is in part why I switched to ETEE floss in the first place. Automatically including a new container with every two-pack of floss kinda defeats the purpose, no?
Hello Dawn. I am so happy to hear that you love the floss. It seems a lot of people agree with you! We are awaiting a slightly delayed inventory top up! They should be back on our shelves by next week. I will make note to send you an email when it is :))
Floss refills only?
I enjoy using this floss knowing that it is better for the environment but I had thought I could continue buying floss refills without the glass or metal container (as I already own one). I don't see that offered as an option to order. Am I missing something?
Love it!
This is the only floss we use. The glass dispenser is for home, and the stainless steel is great for camping/traveling.
Strong and Effective
I am very pleased with the waxed silk dental floss. Using this floss eliminates a daily use of synthetic floss and moves me closer to being plastic-free.
Your Floss | Our Planet
Team etee is big on keeping their chompers and the houses that they live in (ie their gums) healthy, so having a plastic-free floss option was a no-brainer.

Each spool contains 30 metres of our 100% pure mulberry silk, candelilla wax and natural peppermint oil floss (total of 60 metres of floss in each 2 spool box - that's 2/3 the length of a football field of floss!) So, let's get flossin' (and we ain't talkin' about that fancy dance all the kids are doing these days)!
Completely biodegradable & plastic-free floss comes in multiple ordering options.
Plastic Free Club means Added Value  | In our retail shop, we sell our Floss in a glass container for $12 a pack! Over here at the Plastic Free Club, we've put the floss in bundles and dropped the price by over 30%.  Keep your family's teeth & gums healthy with this biodegradable treat!
Dental Floss Deets - What You're Getting

Glass container with 

Stainless Steel lid with floss cutter (if this option is chosen)

100% Mulberry Silk Floss = 30 metres per spool

Candelilla wax

Natural Peppermint Flavouring

100% biodegradable cornstarch baggies

Paper boxes printed with soy-based inks
Laurie F "I was pleasantly surprised that not only is your dental floss more environmentally friendly it actually is now my favorite floss for texture and thickness and strength."